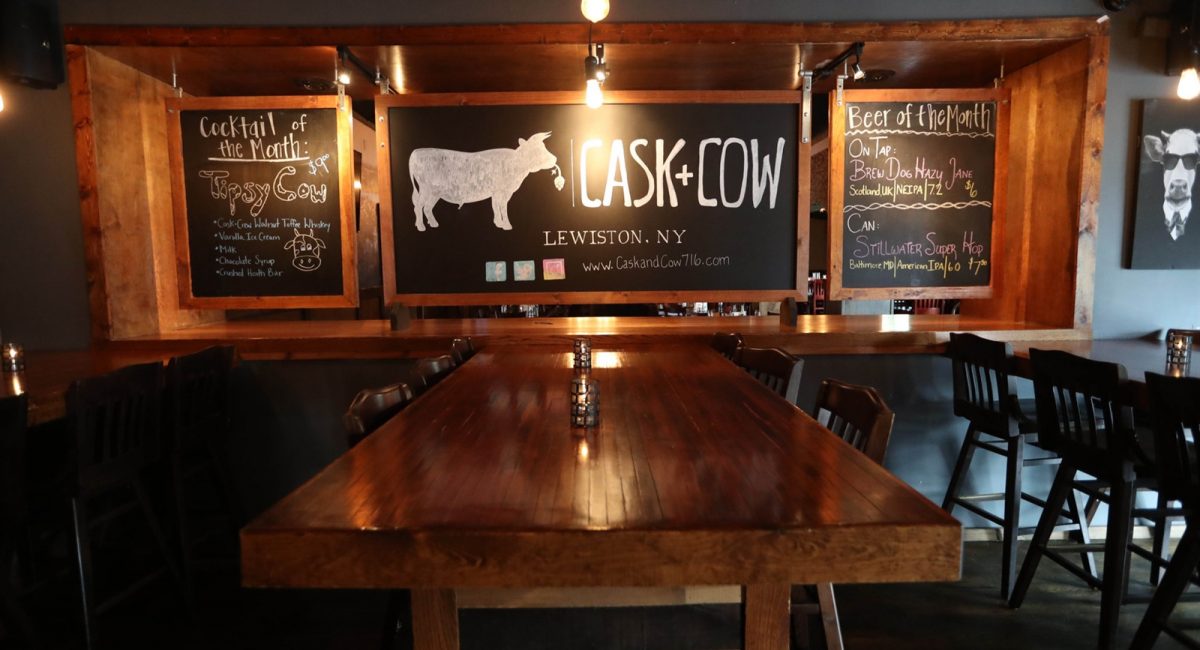 Opened in the summer of 2017 by co-owners Jack Hornung + Joe Garfalo, the goal of the Cask + Cow was to bring something new to Lewiston. We wanted to create a casual place with a unique menu of fresh, flavorful ingredients that would complement the amazing collection of restaurants along Center St. A Burger seemed like the perfect canvas to have some fun. We spent months sampling different choices of beef, rolls, cheeses, etc. before we found our signature Burger. Then we started to throw random toppings on them, some traditional, some way outside the box until we found the perfect mix. We added some amazing appetizers, salads and sandwiches and our menu was complete.
We then went to work on our location, 840 Center St. With its long-storied history from the days of the Buena Vista up to the days of the Lewiston Village Pub and Bailey O'Rielly's we didn't want to change much. We tried to create a cozy atmosphere while also paying homage to the village that host's us. We dressed the walls in the historic pictures of Lewiston and added some comfortable Edison bulb lighting. We added a sidewalk patio for outdoor seating + a large TV to the bar to make it a great place to watch a game + enjoy one of our 20 craft beers on Tap.
Along with a staff of fun-loving people and work hard to create family atmosphere so that we can give you the best possible service. Nothing makes us happier than to see people walking out smiling.

Now it's your turn to tell us how we did. See ya Soon!!!